Wayne County Fact Sheet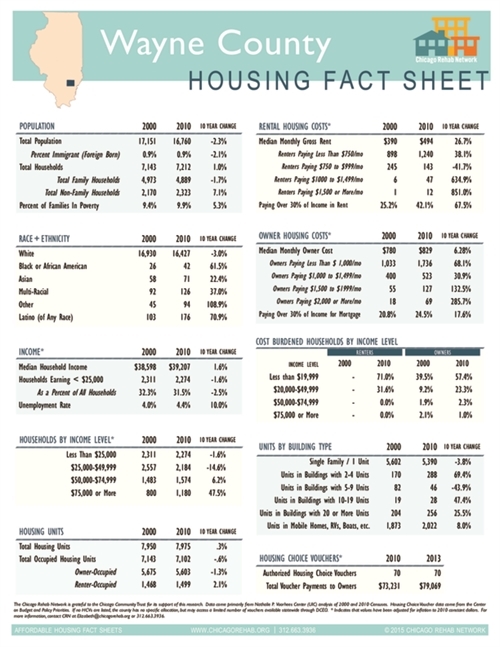 Changes in population, reduced income, and increased housing costs threaten the housing security of thousands of Chicagoans.
CRN's Chicago Community Fact Sheets detail the current picture on affordable housing in Chicago's neighborhoods. The data tell a specific yet sweeping story that can inform the debate about housing policy in Illinois in the coming years. Statistics published in this source indicate that even though the 1990s was a time of prosperity for many people, it was also marked by uneven development that leads to housing stress in many communities.